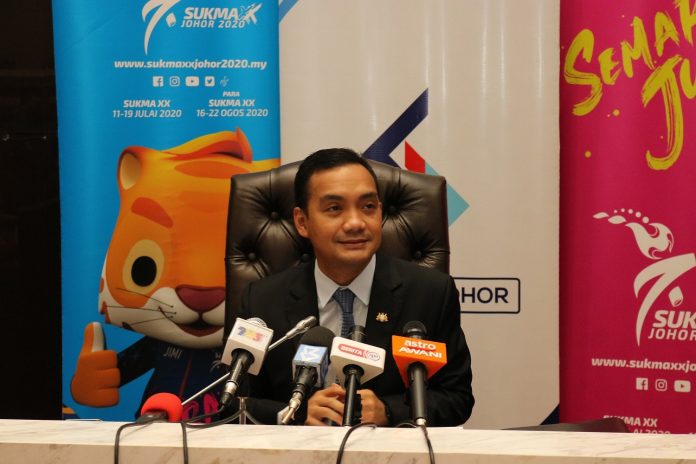 The current global pandemic of COVID-19 has brought major sporting events around the world to a halt, forcing the SUKMA XX Johor – originally scheduled for 2020 then to 2nd to 10th April 2021 – to be postponed again to 2022. Here are three facts you need to know:
SUKMA XX and PARA SUKMA XX Johor
Following a meeting chaired by the Minister for Youth and Sport, Datuk Seri Reezal Merican Naina Merican with the Malaysian Games Supreme Council on 11th November 2020, the decision to postpone SUKMA XX Johor was made for the second time due to the current situation of the COVID-19 pandemic in Malaysia. The postponement also involves PARA SUKMA XX Johor 2020 games.
CMCO and Academic Calendar consideration
The state government took into consideration of Sabah, Wilayah Persekutuan Labuan and most states within the Peninsular Malaysia excluding Pahang, Kelantan, Perlis and Sarawak which are under the Conditional Movement Control Order (CMCO).
The amendment to the dates of the public exams recently decided by the Ministry of Education was also addressed at the meeting as it will involve a total of 171 athletes.
What will happen to the 11 newly-built sporting venues in Johor?
MSNJ Director Mohd Gadaffie Abd Aziz said the Council had reassessed the training programme of the athletes while encouraging the Johor State contingent to make good use of the ready-made venues.
"While most of the facilities will be used by the Johor state athletes as they undergo their training for SUKMA, the venues can also be used by members of the public, subject to the fees that will be determined," said Gadaffie.
SUKMA XX Johor 2020, which was scheduled to take place from 2nd to 10th April 2021, would have included three districts, namely Johor Bahru, Muar and Kota Tinggi, with a total of 31 sporting events on offer.