RCJB sponsored Interact clubs SIGS, SSI, SDJ and Convent jointly organised a career fair to guide students on chartering their future career path
The Rotary club of Johor Bahru (RCJB) had organised a career fair with their sponsored interact clubs SMK (P) Sultan Ibrahim (SIGS), SMK (P) Sultan Ismail (SSI), SMK IJ Convent and SMK Dato' Jaafar (SDJ). The career fair held at SIGS' main hall, was officiated by RCJB President Teoh Cheng Siang and SIGS Senior Assistant Siti Mahani Adnin.
The event included speakers from several professions such as medicine, accounting, law, financial services and more. Over 400 students registered for the career fair and gained valuable insight from the industry speakers as they shared about their working experiences. This was followed by Q&A sessions for students to find out more about the professions they were interested in.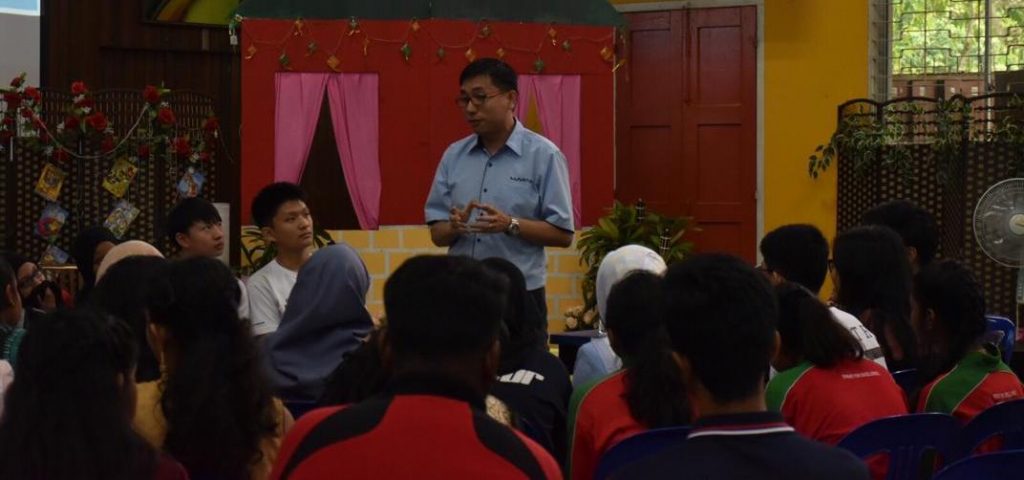 The career fair also featured 'The End Polio' booth, which raised the awareness among students about poliomyelitis; a crippling and infectious viral disease that attacks the nervous system. Rotary Club has led the battle against polio since 1985 and made incredible progress worldwide in its effort to fight polio.
To develop future leaders in the workplace, the career fair also featured Rotary Youth Leadership Awards (RYLA). RYLA is a leadership programme coordinated by Rotary Clubs around the globe to help youths build self-confidence and encourage leadership in youths. Participants had the opportunity to find out how they can benefit from RYLA and register for the upcoming programme in December.
Rotary Youth Service Director Gan Chin Soon hopes the participating students benefitted from the speakers, and finds the information useful in future when chartering their career paths.