Sustainable development goals implemented with innovative approach to students
Mohamad Rizal bin Kapandi, a highly contributing teacher of SK Medini in Iskandar Puteri,  Johor has received an award for Innovative Teacher of The Year and also an Award for Contribution to Student Development at an International School Award 2019 (ISA2019) event at Chitkara University, Chandigarh, India.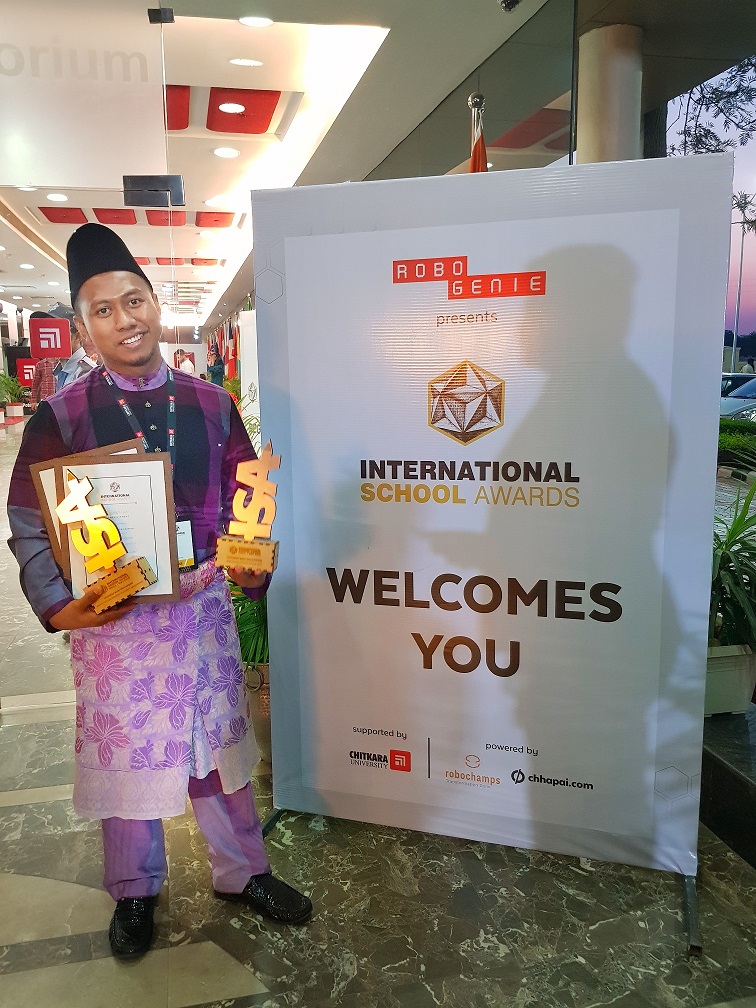 Known better as Cikgu Rizal, he got the Iskandar Puteri community together to do numerous activities and among them was the Medini Mind CSR Programme, Earth Day & Campfire, Earth Day & Plodging, Iskandar Learning Festival, Low Carbon & Sustainable Exhibition, Medini Live, Edible Festival, Harvest Festival and many more.
Cikgu Rizal's efforts doesn't just stop there and as an Iskandar Malaysia Social Hero Award (IMSHA) 2017 winner for Education Advancement category, he has also organised various workshops like Paper Engineering, Pop-up Book for schools and communities using different themes such as safety awareness, superheroes, climate change and Independence day to name a few. Besides that, he also gathers  his students to experience and understand how sustainable living works. It's notable that this effort has earned him an Award for promoting the UN SDG4 Quality Education in the 2nd Global Sustainable Summit and Award 2018/2019.
Cikgu Rizal recently held a MTS Lion King Day Out with activities and movie as a bid to stress on animal conservation and SDG15 Life on Land. He would also be co-organising a Biodiversity Kids Digital Camp and SDGs Outdoor Classroom under the name Fireflies Campfire Night in October with Sireh Park and other departments and NGOs.