Hard Rock Hotel Desaru Coast honours local legends with highlights of their careers for patrons to stargaze upon
Francissca Peter, Dato' Jamal Abdillah, Dato' Khadijah Ibrahim, and Datuk Ramli Sarip were among the four more musical legends who contributed their memorabilia to Hard Rock Hotel Desaru Coast (HRHDC) recently, adding to the growing roster of local stars who will be featured at the Constant Grind Coffee Bar for Rockstars (patrons) to gaze upon their glory back in the day.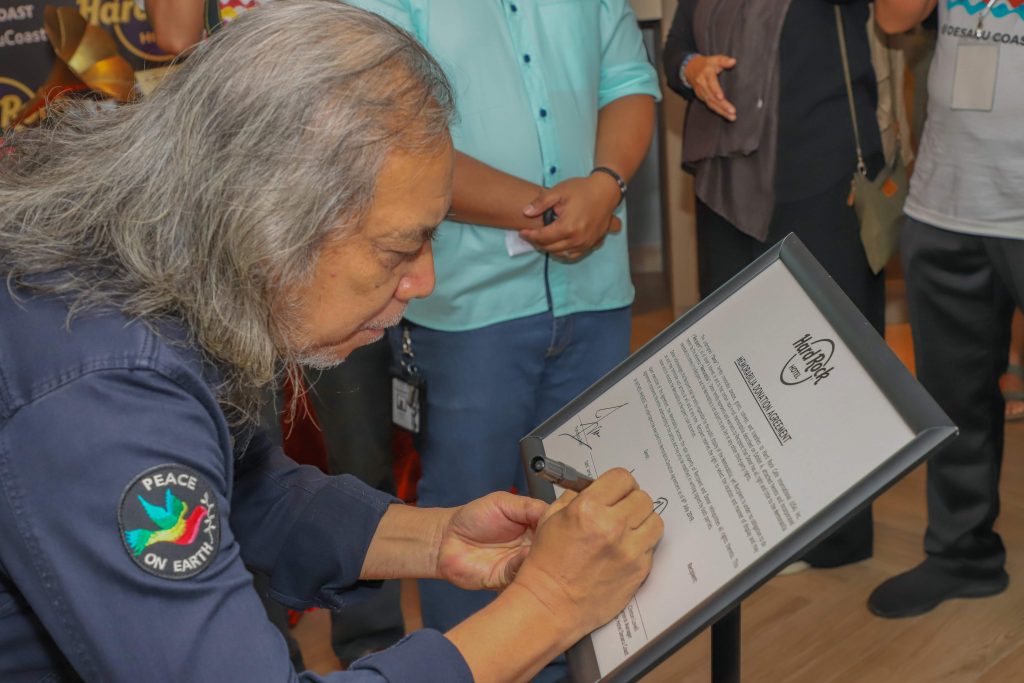 The Hard Rock memorabilia history goes back to 1979 when Eric Clapton, one of rock and roll's most incredible guitar gods, was a regular of the original Hard Rock Cafe in London. Eric asked to hang his guitar over his bar stool to "mark his spot." A week later, a package arrived with another guitar and a note that stated, "Mine's as good as his! Love, Pete." Pete was, in fact, the one and only Pete Townshend, guitarist extraordinaire for The Who. The collection began as a good ol' fashioned one-upmanship between two of rock's greatest guitar players and has grown to over 80,000 pieces – with more being added every day.
Among the items donated were a green glitter jacket worn by singer songwriter, Francissca Peter during her first gig in the USA promoting her single, an autographed LP vinyl record of Dato' Khadijah Ibhrahim's best hits in celebration of her 40th anniversary in the industry in 2018, a special hand-painted tee worn by singer songwriter, Datuk Ramli Sarip @ Papa Rock during his live performance on RTM2's Blues di Aidilfirti Concert in June 2019, and an autographed CD of Dato' Jamal Abdillah's songs from his studio album first produced in 1980.
As of now, there are a total of 8 Malaysian legends who have contributed a piece of themselves including Yuna, Alleycats, Hael Husaini, and Wani Hasrita.
"HRHDC is proud to host such great legends and are grateful to be part of the history of the local music industry," said General Manager of HRDC Clinton Lovell.