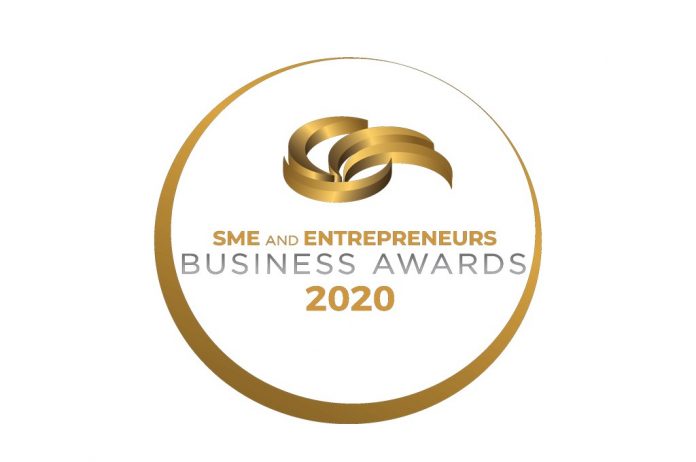 The SME and  Entrepreneurs Business Awards 2020 (SEBA 2020) has announced that  based on the  latest  development of the pandemic situation in Malaysia, and  the recent announcement made by Senior Minister of National Security Council, Datuk Seri Ismail Sabri Yaakob, the Board of Advisory and  awards committee has decided to reschedule the award gala dinner  to new  date. The Organising Chairperson of SEBA 2020, Lyndia Wong, together with Chairman of  Yayasan  Usahawan Malaysia  Chairman,  Nitesh Malani,  the main organiser  of SEBA, made the announcement.
As of today, the awards gala  dinner is scheduled to happen on 21st January  2021, and   nominations  are  still  open and   can be  done via  submitting  entries  on www.seba.asia.
SEBA 2020 committee will continue to monitor the progress of the COVID-19 situation in Malaysia and will make necessary adjustments according to the event development. We truly feel the pain  of businesses  especially  SME's  & SMI's  and  will  look  forward  in  engaging with  all relevant government and  private organisations to provide facilitation.
"SEBA is about entrepreneurs and recognising their success. Our awardees look forward to attending the physical award gala   dinner   every year.  This is our motivation for organizing a grand and memorable event year after year. Though a virtual  event seems  to  be  the  way  to  go  for  many,  SEBA  is  committed  to organise a physical gala  dinner  for our awardees. However, at this junction, we believe everyone's wellbeing should be the top priority, hence the rescheduling is necessary. We shall meet and celebrate when this pandemic subsides," said Lyndia Wong,  Chairperson  the  SME  and  Entrepreneur  Business  Awards  (SEBA 2020).
SEBA  is  an  annual  initiative  organised  by  Yayasan  Usahawan  Malaysia  and curated by Xhale Asia (M) Sdn Bhd. SEBA 2020 will be  held  for the fifth (5th)  year, showcasing Malaysia's most notable companies and  entrepreneurs. Past winners including luminaries from the industry such as Dato' Sri Siti Nurhaliza (Celebrity Entrepreneur of The Year 2017/2018), Tan Sri Lee Kim Yew (Lifetime Achievement Award 2018), and Datuk  Ramli Ibrahim (performing Art Entrepreneur of the Year 2018).
Yayasan Usahawan Malaysia (MyPreneurship) is a non-government organisation that  strives on the frontier of gathering, creating and  developing sustainable companies with  strong entrepreneurship traits. The organisation builds credibility on serving as a platform that  supports the development of companies across all businesses. It offers programs that  are  tailored with  their best  interest in mind  of ensure that  they can achieve their goals while sustaining core values.