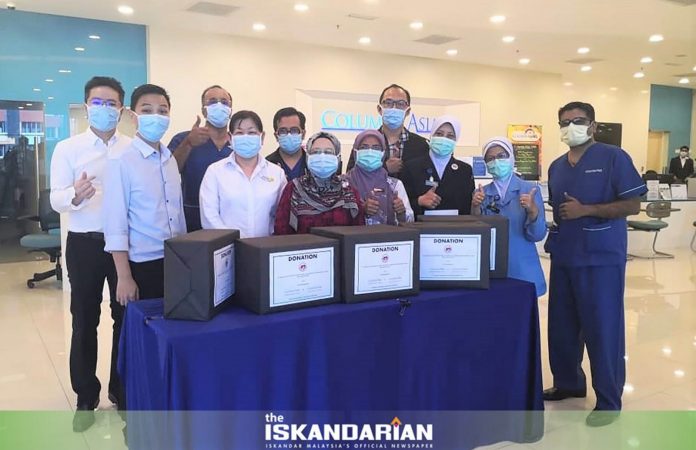 In this difficult time, we choose to help, to give, to share, and to support each other in preventing the spread of the COVID-19 outbreak. We do not only provide medical services, but we would like to do our part by giving back to the community.
Columbia Asia Hospital – Tebrau and Iskandar Puteri donated 5 syringe pumps to the Medical Division of the State Health Department of Johor to assist in the treatment of COVID-19 outbreaks in the state.
The donation was headed by Dr Zul Zarihi Bin Zainal, Chief Medical Services Columbia Asia Hospital – Tebrau along with Rahani Yaacob, Regional General Manager of both hospitals in Tebrau and Iskandar Puteri to the Johor State Department of Health represented by the Johor State Deputy Director of Health, Dr. Sal Bt Atan.
Let our consultants and all frontlines staff out there to protect you from the COVID-19 outbreak while you stay at home to keep yourselves safe and healthy. Together we can do it!
Columbia Asia Group offers optimum and affordable medical services through its effective and efficient healthcare facilities. For further information, please contact Columbia Asia Hospital – Tebrau at + 60 (7) 272 9999.