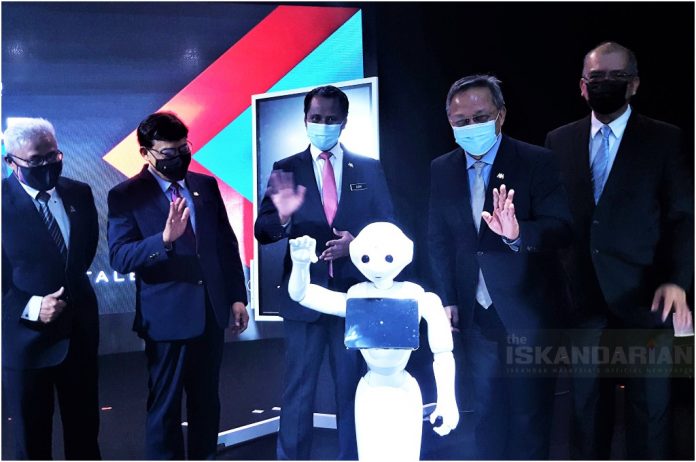 Iskandar Investment Berhad (IIB) has launched the ISKANDAR NEXT initiative, which has seen industry players partnering with Iskandar Puteri to concentrate on digital innovation, emerging economies and talent growth. ISKANDAR NEXT, launched by Johor's Menteri Besar, Datuk Ir. Haji Hasni Mohammad, is intended to be a public-private partnership initiative with the state government of Johor to help the state agenda to build job opportunities for Johoreans and regain the confidence of investors.
The components of ISKANDAR NEXT, introduced by IIB, will be implemented by various IIB Group companies in their areas of focus, such as drones & robotics, food security, talent development, advanced technology and education. It is a testament to the dedication of IIB to creating Iskandar Puteri as the new business ecosystem hub and the chosen destination for industries relevant to IR4.0.
Hasni said, Digital Council of Johor (Majlis Digital Johor) will convene next month for the first time. Under the Digital Johor Masterplan, this is a major accomplishment as one of the 7 Ikhtiar Makmur Johor.  Johor would like to display, through this master plan, that the public and private sectors will share the same vision for this state. By combining them with competent digital networks and other digital-related policies, we want to exploit our geographic and economic prowess.
The MB noted that Malaysia Foreign Minister, Datuk Seri Hishammuddin Hussein, had unanimously approved the Cabinet of the Johor Commercial, Tourism and Culture Company (JETCO) in Singapore a part of the 7 Ikhtiar Makmur Johor.
President and CEO of IIB, Datuk Ir Khairil Anwar Ahmad said their endeavour in food security is to explore opportunities in smart agriculture using smart technologies like drone to develop smart farms in Iskandar Puteri's lands to produce organic vegetables for export and to support the government's food security agenda.