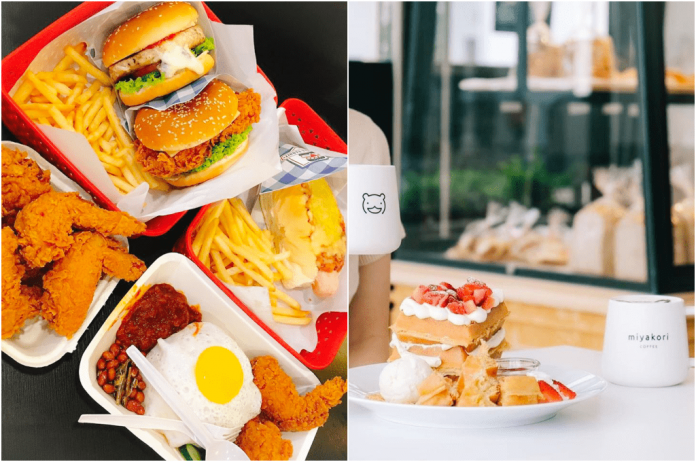 Sunway Emerald Boulevard 88, a prominent retail hub, is set to become the first retail shops in the integrated Township in Sunway Iskandar. Located just next to Sunway International School and Sunway Big Box, with a walking distance to Sunway Citrine Residences and Sunway Emerald Lake, the hub is well-known for its Insta-worthy cafes like the first zero-waste cafe in Johor – Starkers, Miyakori, Brazzo, Burger Bandit and Korean restaurants.
Currently rising as the most popular avenue as a choice for those who are looking to invest or expand their business opportunities here in Sunway Iskandar, the commercial hub stood by the development's five core elements namely Connectivity, Amenities, Security, Community, and Environment & Sustainability.
Amenities
An array of educational institutions, entertainment, recreation, and leisure amenities are ready for the community with Sunway Emerald Lake, Sunway International School, X Park Sunway Iskandar, Sunway Big Box Retail Park and the upcoming Sunway Big Box Hotel.
Connectivity
Sunway Iskandar is 5km away from Singapore via the Coastal Highway Southern Link (CHSL) and it's also partnered with Causeway Link to provide bus services from Johor to Singapore, SoCar, TRYKE e-scooter, and free Iskandar Puteri shuttle bus services.
Safety and Security
Sunway Iskandar's special and armed security personnel and auxiliary police are committed to create a safer and secure environment for the community, conducting 24 hours patrolling around the development's vicinity. Besides security personnel and auxiliary police, Sunway City Iskandar Puteri's safety and security measurement also includes the Police Patrol Station, and Night vision CCTVs.
Community
Sunway Iskandar is expected to have a population of 140,000 upon completion, and the communities are encouraged to "live every dream, learn without limits, have work-life balance, and play beyond imagination in a safe, healthy and connected environment. Thus, since 2014, annual community events such as World Environment Day, Sunway Iskandar Viper Challenge, Sunway Iskandar Night Half Marathon and the 5KM Unicorn Fun Run has been held continuously.
Environment and Sustainability  
The art of building a township entails a balancing mastery between development and nature. Sunway Iskandar led the ambition by becoming the first township in Johor to receive the Green Building Index (Silver). Aiming to deliver the first Nature's Capital City in Malaysia, comes forth its beautiful six precincts – The Lakeview, The Parkview, The Marketplace, The Capital, The Riverside and The Seafront.
Each precinct is equipped with a cycling and jogging track and a park that connects people in the area. A fully integrated real estate value chain is utilised to provide the developer with the capability and capacity to build, own and operate the community it builds.