COVID-19 has affected everybody globally, forcing non-essential businesses to shut down and for citizens to stay at home. For the employed, an opportunity to work from home (WFH) is available as communication can still be continued using video conferences and digital platforms. However, not everybody has been earning their living through employment. Some do odd jobs, freelance, and work that requires day-to-day hustling to bring food to the table. These people are the most affected by the Movement Control Order (MCO), but thankfully, we can rely on our Social Heroes to look out for them.
James Ho from Yayasan Kebajikan Suria has bags of rice, instant noodles, and other non-perishable food items in his car. He gets referrals from other NGOs and friends, and even strangers contacting him to ask for food. With a car; a friend had donated inclusive of full petrol and topped up toll card, James has been making around 100km runs per day to different houses to send them food with no questions asked. He has been delivering food despite the rain and roadblocks. His main concern is that with the lack of jobs, money, and food, people might resort to crime of stealing to feed their families.
Befrienders Johor Bahru, an anonymous 'befriending' hotline, understands this and hence, their lines are kept operational throughout the MCO. According to them, this time of uncertainty has caused fear and worry. Opening their hotline gives a listening therapy at a time of isolation.
Desmond Leong, an individual winner, takes care of 70 families at PPR Sri Stulang providing them lunch and dinner packs. Dr. Serina Rahman, from Kelab Alami Tanjung Kupang, ensures the livelihood of the fishermen at Mukim Tanjung Kupang by helping them sell their catch online, along with delivery. She also facilitates the donation of seafood to the needy.
Ihsan Johor has started a DIY Face Shield campaign to donate to the frontliners. With a how-to video provided, they hope the public would play their part by making their own face shields for the frontliners. According to Farrah Baptist from Ihsan Johor, the Hospital Sultan Ismail – ICU unit uses 40 pieces of face shields a day. The face shield helps protect the whole face, unlike a face mask which covers only the mouth. Ihsan Johor aims to collect 10000 pieces of face shields. They have also been providing aid to families as well as preparing food packs for policemen on duty.
Freemarket Johor focuses on urban poor families, collaborating with the representative from each flats' housing who holds the data for its residents. Each family receives about RM30-50 worth of food, and they have helped out 300 families so far. Meanwhile, Gangayyah and team, another individual winner, has been busily sending essentials to needy families in the Kulai, Johor area.
Jamilah binti Zainal, individual winner, also a member of Johor Trucks 4×4, uses her great 4×4 vehicle to provide transportation to NGOs and individual families alike. Along with other members of the group, they assist NGOs in ferrying their goods to various places. Jamilah also helps families or individuals without vehicles with their grocery runs in this MCO period.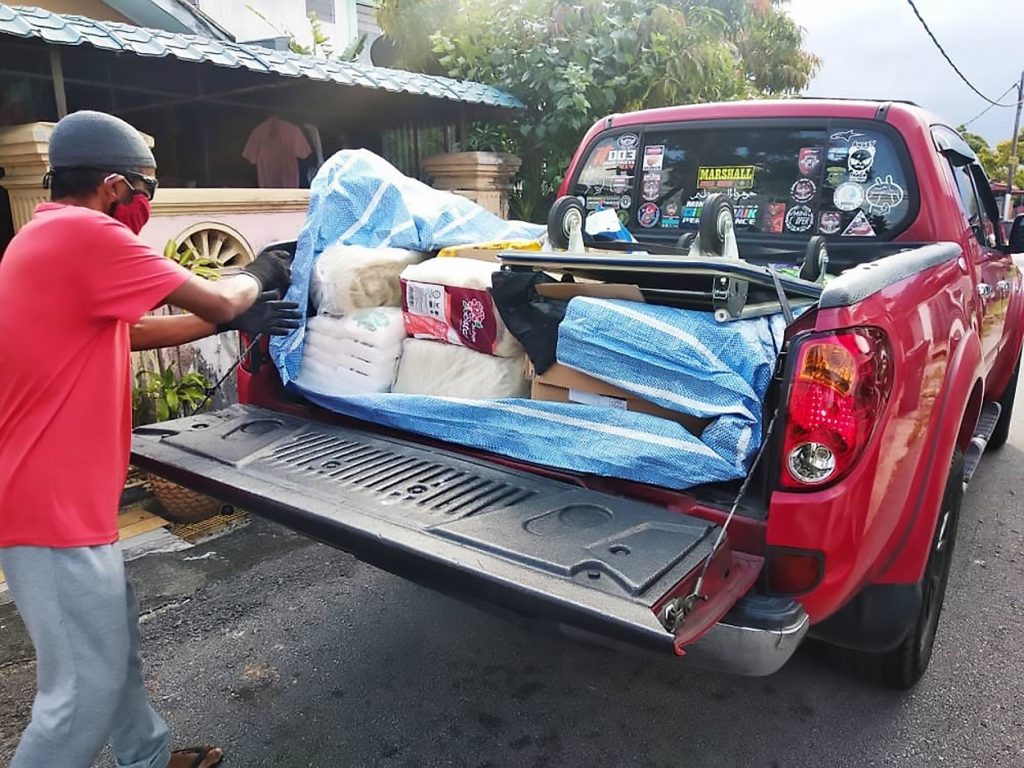 The list of our social heroes doing their part as frontliners in this crisis continues. Iskandar Malaysia Social Hero Awards (IMSHA), under the Social Hero Foundation, has 60 winners from the individual category (NGI) and 60 winners from the NGO category. Their relentless spirit and effort in making the world better lives on, despite having to risk themselves in situations. They are indeed our heroes, being the missing links that connect needs together.
The whole world might be practicing social distancing, but it is not social disconnection.