Visual Arts
This Staten Island museum, once home to a prominent, early female American photographer, showcases much of its collection online, including photographs and text describing the trailblazer's life, activism and work. An intersectional new exhibition is currently being installed and will be viewable online in the coming weeks. "Powerful and Dangerous" will centre on the writing and images of the black, lesbian, feminist activist Audre Lorde.
Each day, Brooklyn's preeminent art museum will be sharing "Art for the Socially Distanced" on their Tumblr, spotlighting a piece from the collection and explaining why it was chosen. A daily #museummomentofzen at its best.
[expander_maker id="2″ more="Read more" less="Read less"]
With virtual tours, an art history library, video lectures and more available online and via the museum's app, art buffs from around the world can continue to engage with the museum's storied collection of more than 1,400 works of European sculpture and decorative arts.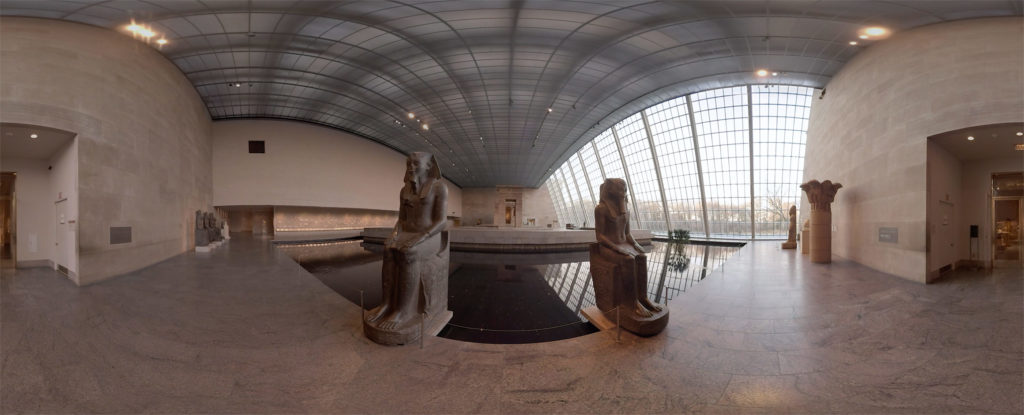 The Metropolitan Museum of Art
The largest art museum in the United States has launched a digital digest bringing together catalogues from past exhibits, video series, digital archives of lectures, talks, performances and more. Highlights include: The Artist Project—a series of discussions reflecting on the Met's collection of more than 470,000 works —MetCollects, a digital highlight of recent acquisitions, and Met 360, offering virtual tours. On social, interact using #MetAnywhere.
The "El Museo en Tu Casa" initiative across the cultural organization's social platforms presents a selection of content including past performances, artist interviews, highlights from the museum's Permanent Collection and more.
MoMA is inspiring art enthusiasts to #MuseumFromHome via a diverse array of inspiring and culturally relevant content across its social channels. Further, its digital publication Magazine will continue to be published and its 30+ episode BBC podcast titled "The Way I See It" remains accessible. Additionally, the museum offers a free online course "What Is Contemporary Art?" that teaches participants about 70 pieces from their collection.
German and Austrian art will now be showcased online, such as in the current Madame D'Ora exhibition, curator interviews, audio guides and more.
Solomon R. Guggenheim Museum
Visitors to the museum's Collection Online can browse more than 1,700 works by over 625 artists, while this recently-curated YouTube playlist dives into the multi-faceted process of creating an exhibition. Although the physical store is closed, the online shop boasts art-inspired puzzles, books and toys.
Whitney Museum of American Art
The contemporary art destination is encouraging patrons to #WhitneyFromHome. Its online collection offers an overview of more than 25,000 works from the twentieth and twenty-first centuries while Artport is an online portal to internet art. The exhibition archive offers digital access to past Whitney Biennials and even the recently-opened Vida Americana: Mexican Muralists Remake American Art, 1925-1945 exhibit.

More Ways to Engage

Arthur Avenue
Locals and visitors can enjoy a taste of the cultural destination that is The Bronx's Little Italy thanks to famous pasta sauces now available for purchase online. Staple businesses in the community have also shared recipes of classic dishes for foodies to recreate at home, accessible here.
While its observatories are temporarily closed, the iconic skyscraper's social media is current and its Earth Cam broadcasts views and signature lightings.
On the new NYBG at Home section of the website, visitors can view recent installations, browse horticulture lecture videos, join virtual events and more.
007XSPYSCAPE, the attraction's new James Bond exhibition, can now be explored online, allowing franchise fans to experience original sketches, gadgets used in the film, new perspectives of classic scenes and more.
The Statue of Liberty-Ellis Island Foundation
The historic destination—emblematic of New York City's rich history of welcoming immigrants from around the world—is inviting locals and visitors to embark on a genealogy journey. The online database of 65 million passenger records makes virtual passenger search a reality.
Each day at 11 am, Turnstile Tours' guides will host virtual versions of their expansive lineup of citywide tours. Virtual tours to-date have included "How It Works: The Brooklyn Army Terminal Atrium" which was accessible March 21 and "Hidden Treasures of Prospect Park" which debuted virtually on the 22nd of March 2020.
[/expander_maker]