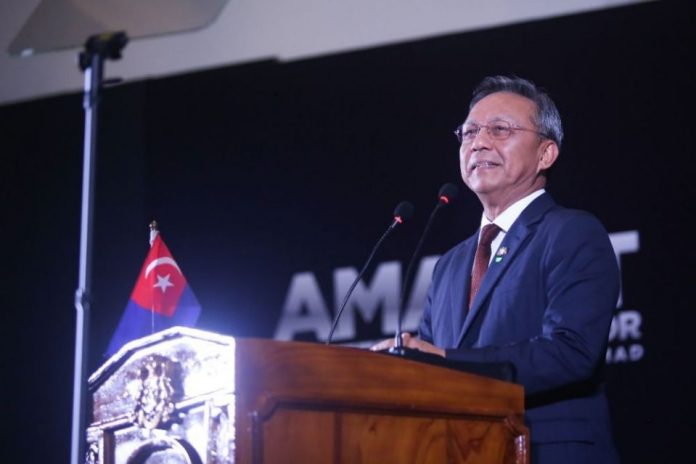 The Johor state government has announced that it will be providing either RM250 or RM500 in one-off assistance to those who do not qualify for existing welfare schemes like BPN or Bantuan Sara Hidup under its Bantuan Ihsan Johor scheme.
The aid distribution is a seven-step process where government-appointed representatives must first identify target groups and complete forms on their behalf.
The forms are then keyed into the e-Ihsan Johor system for processing before the money can be released and electronically transferred to qualified applicants.
Applications for the assistance were being carried out by agents appointed by the state government, including assemblymen, local councils and district officers.
"We will help those from the M40 group and not just focus on the B40 group," said Menteri Besar Datuk Hasni Mohammad during a live conference on Facebook.