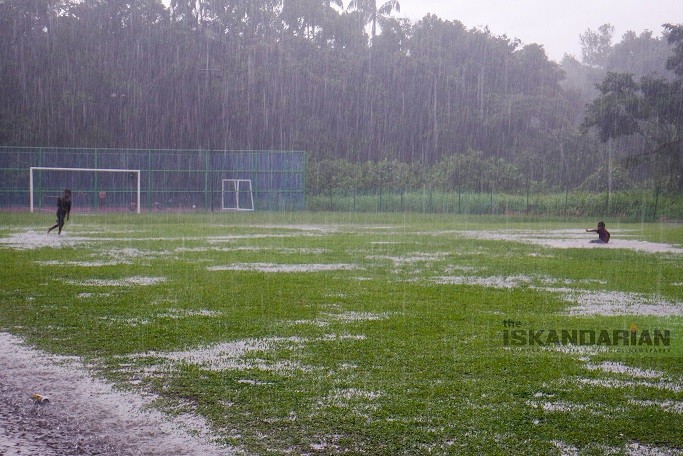 Flood has turned into a common sight in our country that it is worrying we can do nothing further to curb the flow of the water.  Johor has not been spared during this monsoon season and the rescue department is kept alert on their toes.
On 19th November 2020, the Fire and Rescue Department rescued a total of 13 people, including 11 children after their houses were immersed by three feet of water at Jalan Permatang Utama, Kampung Kempas Baru, Johor Bahru.
According to a statement from operation commander Kamaruzzaman Yusof of Tebrau Fire and Rescue Department, about 30 houses were inundated after a heavy downpour. The rescued victims were then taken to a temporary relief centre (PPS) at Balairaya Jalan Permatang.
All victims were allowed to return to their homes only after the water receded in the evening on the same day.
During the rainy season, it is important for the public to stay highly vigilant especially with children by making sure they don't play in floodwater, drains or waterways. Leave for an evacuation centre when told to do so and do not touch any electrical items/cables or wires. Stay safe.