Kempas Exit (E2 on the North-South Highway) to undergo facelift in the hopes of easing traffic congestion and cutting down travel time
Menteri Besar Johor, Datuk Dr Sahruddin Jamal had launched the upgrading works of the Kempas exit on the North-South Highway aiming to ease traffic congestion here and to bring down the travel time for the road users.
The expected completion of the Kempas Interchange project is in December 2020 and costs RM39.7 million.
This project is part of the Iskandar Development Authority (IRDA)'s plan to strengthen the accessibility and network within the Iskandar Malaysia region.
The public have benefitted from many projects and facilities under the IRDA plan, namely, the Coastal Highway that links the city centre to Kota Iskandar, Bandar Tiram interchange, and the upgrading of Jalan Kolam Air.
Expected to be complete by the end of this year is the upgrading works of the road leading to the tourism region in Tanjung Piai.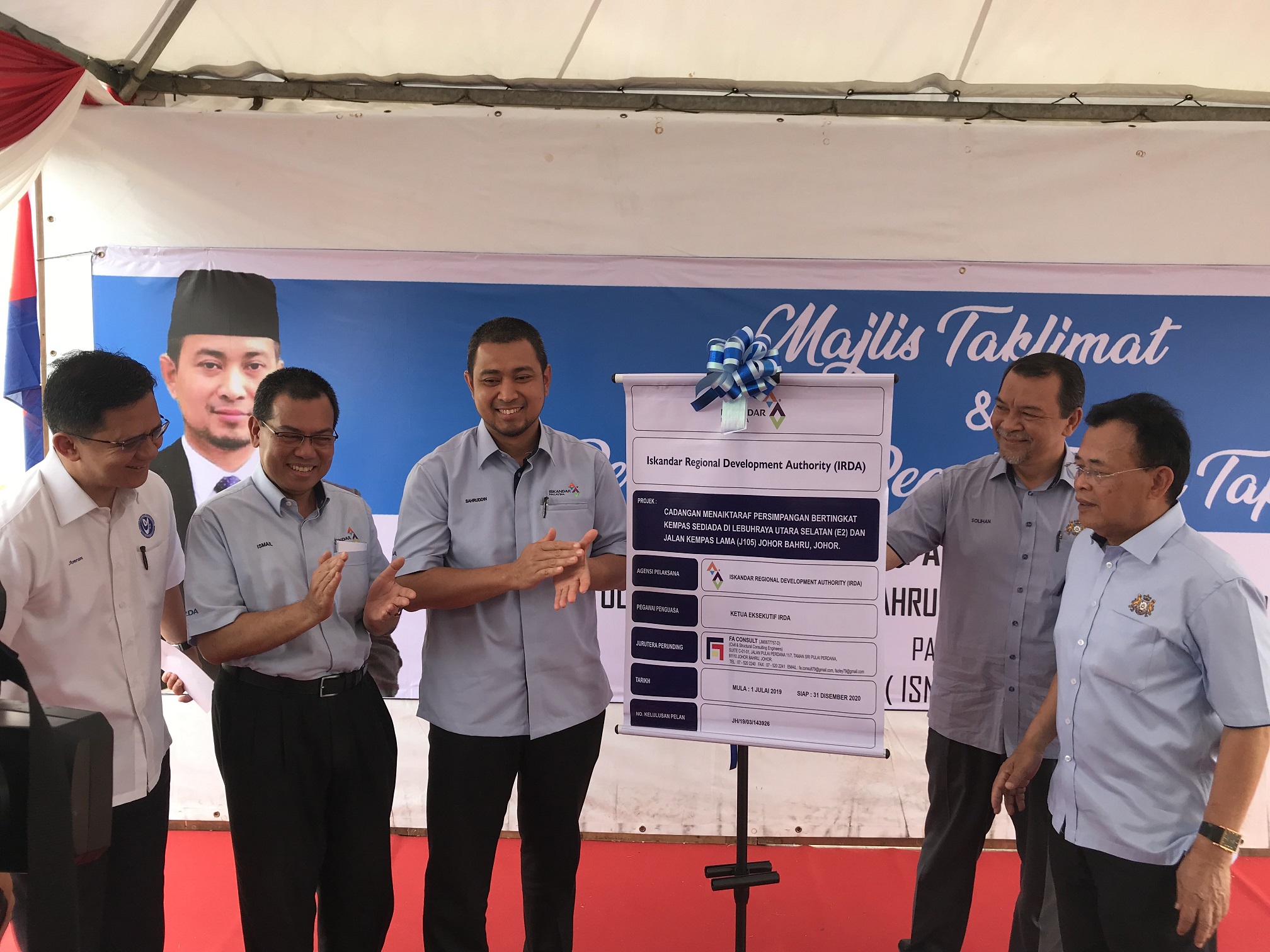 "I was told that this interchange, once completed, will be able to reduce the peak travel time to Johor Bahru city centre from 56 minutes to 40 minutes," said Datuk Sahruddin.
The current highway exit is located strategically nearby a few federal departments such as the Ministry of Home Affairs, Immigration Department and the Registrations Department.
Residents adjacent or close to the project will face a brief time of inconvenience but in the future will be in direct benefit to the upgrade.
"The current diamond design will be upgraded to a four-leaf-clover interchange, while the road will be widened," said Abdul Halim Mohd Nor, Representative from IRDA.
Also in attendance at the launch of the Kempas Interchange project was Chairman of the Johor State Roadworks, Infrastructure and Transport Committee, Mohd Solihan Badri, Kempas Assemblyman, Dato' Osman Sapian, Chief Executive of IRDA, and the Mayor of Johor Bahru, Dato' Haji Amran bin A Rahman.
The public are welcome to contact IRDA for further details or to report any inconveniences at +607-2305171.