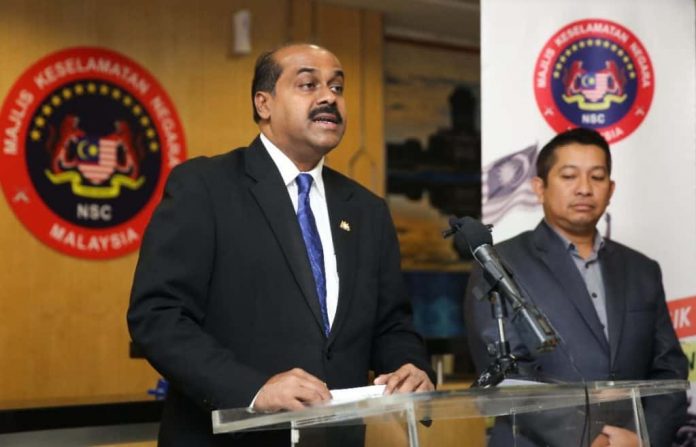 Johor Health and Environment Committee chairman, R. Vidyanathan has announced Johor's Insentif Ihsan Johor (Incentive Courtesy of Johor) today, following the initiatives that were announced by Prime Minister Tan Sri Muhyiddin Yassin on 23rd March 2020.
The aid would benefit the poor affected by COVID-19 that would be mobilised by the Islamic Council of Johor (MAIJ).
Deceased COVID-19 victims' families would get an amount of RM2000.
One-off Cash Fund Aid of RM1000 would be given to positive COVID-19 patients in Johor.
Contract Daily Part-Time Employees under State Government would be paid normal wages during the MCO period.
Around 10,371 businesses under the Local Council (PBT) would be exempted from paying rent from April until December 2020.
Small and Medium Sized Enterprises premises under the state government managed by the state-owned entrepreneurship corporation (PUNJ) with around 151 premises would also be rent-exempt within the same period of time.
A one-off special aid of RM20,000 would be allocated to 56 assemblymen to help the direct victims of COVID-19 at their area.
Interested parties in giving aid and contribution could direct to these departments:
Health Division
Public: 07-2382217 (Dr Lily Rafidah Binti Mohamed Zaki)
Medical Division:
07- 2245211 (Dr Sukhaila Binti Daros)
(Office Hours 8 am-5pm)
State Government Finance (Kewangan Kerajaan Negeri)
Donations to fund for the purchase of medical equipment needed for Ministry of Health (KKM) can be made to:
MOH Medical Fund 2-66016-0002347-5 (RHB BANK)