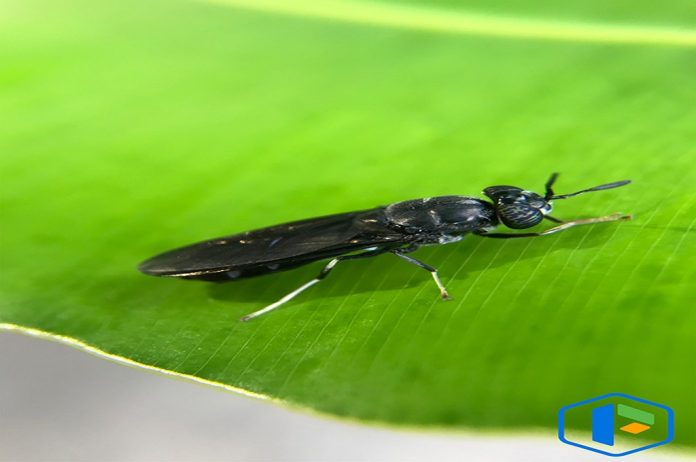 Protenga has closed its latest round of seed investment, raising US$1.6m with UK agritech company Roslin Technologies and the investment arm of Enterprise Singapore, SEEDS Capital.
The raise means Protenga becomes Roslin Technologies' flagship insect technology investment globally, and the two companies will work together to identify new, high-efficiency genetic strains of the Black Soldier Fly.
As the world doubles down on sustainability efforts post-COVID, Protenga follows in the footsteps of Goterra, Next Protein and Nasekomo all of which raised investment in the past three months.
The investment opens the door to circular food system innovations that will provide healthy and sustainable insect protein for the livestock, aquaculture and pet food markets.
Protenga is now ramping up production of its insect-based products, conducting cutting-edge genetic research, and taking its decentralised Smart Insect Farm model, which transforms agricultural and food waste into valuable products, to waste owners around Asia.
To support these activities, Protenga is defying the gloom of the COVID-19 economy – Malaysia's economy is projected to contract by 3.1% in 2020 – and hiring across a number of biology, engineering, operations and R&D roles. All positions are based out of Protenga's breeding and farming facility in Senai, Johor, about 30km from the Singapore border.
For the environment, the potential of turning insects into feedstock is vast. Our world faces a 60-billion-tonne protein food shortage by 2030, and around one-third of all food is wasted. Currently, livestock, aquaculture and pets are mainly fed with unsustainable fishmeal and cash crops like corn and soy. Insects offer a natural alternative that requires less land, water and food compared to other feed ingredients. Protenga's unique zero waste approach also solves the problem of insect frass by transforming larvae excrements into high-quality bio-fertiliser.
In partnership with Roslin Technologies, a world leader in animal genetics & agri-sciences, Protenga is embarking on research to identify genetic insect strains that will further improve bioconversion performance in its Smart Insect Farm systems. The work will be carried out at Roslin Technologies' soon-to-be-completed bespoke genetic nucleus facility near Edinburgh, Scotland.
"Production and bioconversion opportunities using the Black Soldier Fly are enormous," announced Leo Wein, CEO of Protenga. "Working with Roslin Technologies provides the perfect opportunity to expand Protenga's capabilities and scale up across our key markets. We're also delighted to receive support and funding from SEEDS Capital — together, we plan to drive transformational change in the global food supply chain."
Glen Illing, CEO of Roslin Technologies, said, "This investment is the start of our journey into the insect protein and nutrition market. Protenga has the right technologies, capabilities and culture to succeed in providing new sustainable production and waste bioconversion practices using Black Soldier Fly. We are also excited about applying enhanced breeding technologies to develop improved insect lines with Protenga from a new genetic nucleus facility currently being built near Edinburgh. Protenga is at the cutting edge of sustainable protein production and is the next important building block in our portfolio of agritech ventures."
Geoffrey Yeo, General Manager of Seeds Capital commented "Protenga's proprietary solutions in black soldier fly production and waste bioconversion enables the company to have a differentiated and scalable business model in the insect protein space, and addresses the growing gap in the demand and supply of animal feed. The investment in Protenga builds on our existing focus in agrifood technologies and further develops the alternative protein ecosystem in Singapore. We are delighted to be supporting Protenga as they continue to grow and expand their operations."