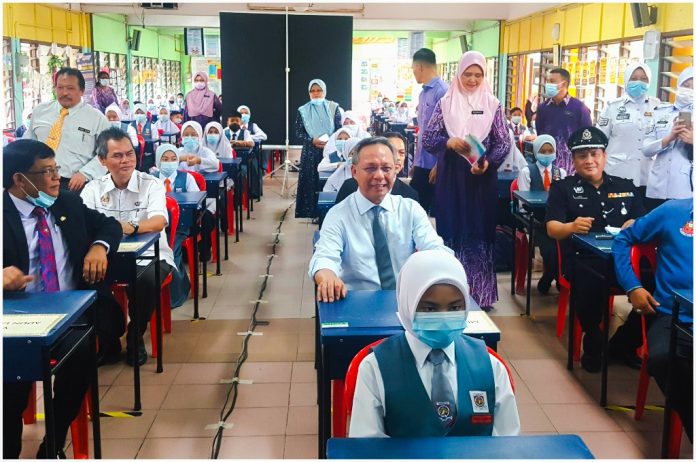 Starting 1st November 2020, the Ministry of Education has announced that all educational institutions in Johor Bahru will be closed due to a rise in COVID-19 cases in the district which was declared as red zone by the Ministry of Health, yesterday.
A total of 376 schools will be closed for two weeks until 14th November 2020 including Primary, Secondary and Private schools registered under the Ministry of Education. Teachers' Education Institutes are also included.
Parents and guardians may start bringing the students home from their respective hostels by the said date, while those who chose to stay will be provided food and drinks by the institution.
International Examination takers must obtain letters from their respective schools to attend the exams.
Principals and headmasters shall make sure that teaching and learning are done at home in compliance with teachers and students' suitability.
Notice will be issued from time to time about school closure for other districts. Meanwhile, MOE will monitor the situation in the country while working closely with the National Security Council and Ministry of Health.
The list of institutions and official social media platforms of the ministry are available at www.moe.gov.my.