Le Grandeur Palm Resort hosts breaking fast event for the fifth year
Ramadan is the month for not only fasting and reflecting but also a time for obligatory charitable deeds for Muslims. For the fifth year running, Le Grandeur Palm Resort opened their doors to host 115 underprivileged children, orphans, and children from the Rohingya committee from the Kulai area for a breaking fast feast. The event was organised by IKRAM Johor, in collaboration with Yayasan Sejahtera Kulai and Econsave, and officiated by Hj Tosrin bin Jarvanthi, ADUN Bukit Permai.
It was the first time the children from the Rohingya community were invited to the event. The children from MyCare Centre for Rohingya Education in Kulai in turn wanted to do a performance as a way of showing their appreciation. According to Nor Shahidatul Akma, the headmistress of the school, the students had little time to prepare but were nonetheless very excited to put up a performance for the audience. Carrying posters up on stage, the Rohingya children highlighted messages of love and peace for the world.
Jef Kong, General Manager of Le Grandeur Palm Resort said in a statement that, "Due to escalating costs, many families struggle to put food on the table, let alone during the festive season when people, especially children, hope to have a little more than usual but simply cannot. Organisations like us can help to alleviate this burden by providing a really memorable meal, at least for a day to these children."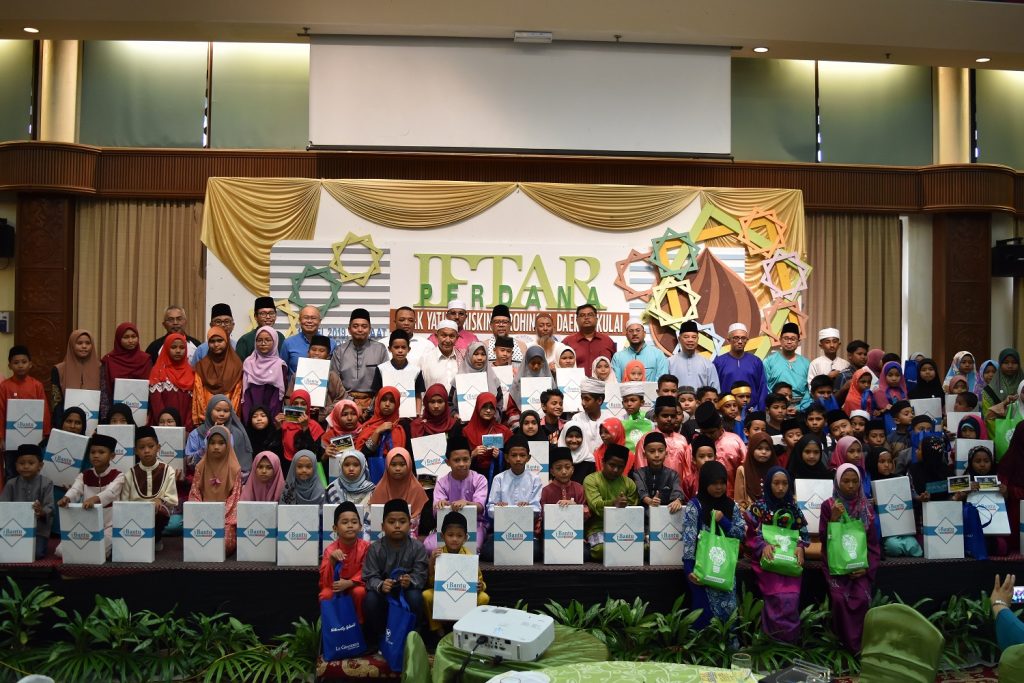 IKRAM Johor was the winner of the 2016 Iskandar Malaysia Social Hero Award (IMSHA), Human Empowerment Category, while Econsave was also recognised by IMSHA for their CSR efforts in 2017.
All children were also rewarded with gifts from Le Grandeur, Yayasan Sejahtera Kulai, Econsave, and IKRAM Kulai/Senai region consisting of duit raya, kuih raya, commodities and clothes.
Hopefully the spirit of giving in Ramadan persists on in the other months as well!